Visit any major city in the US and it could cost you $20 per person just to visit their art museum. Visit Washington, DC, however, and you can tour major art galleries, all the Smithsonian museums, and the city's iconic monuments for free. It's a little-known, but budget-friendly, fact.
And get this: Fairfax County is the same way. Nearly all of our most popular attractions are free or ridiculously low-cost considering we're just a river's width away from a world capital. Add in our affordable hotels and restaurants and you've got a spring break, summer vacation, fall getaway, or winter escape that's not only world-class, but it won't break the bank.
So where will you find the most value for your vacation dollar in Fairfax County? Read on!
Spend a Day Embraced by Art & History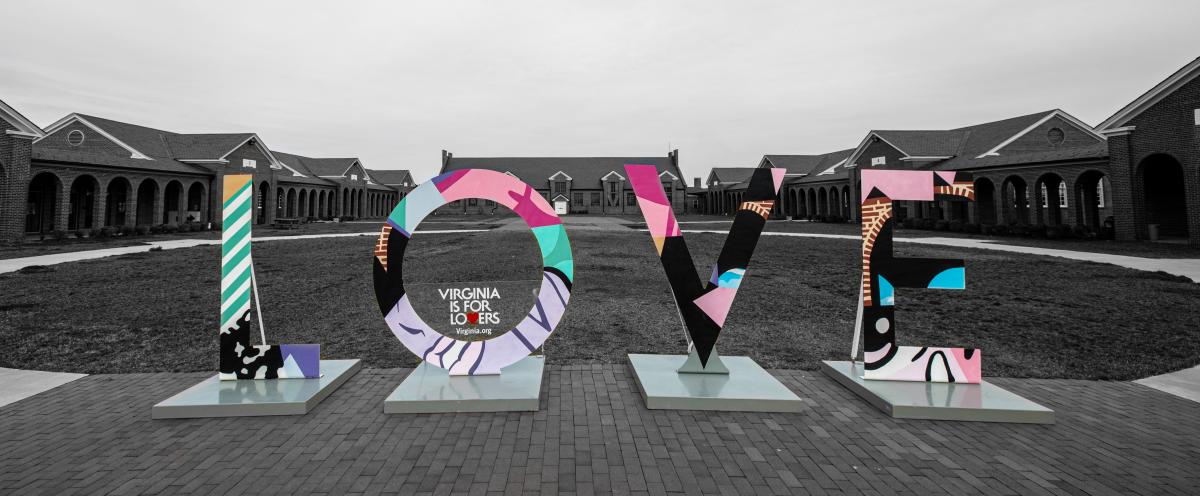 Image courtesy Patrick Lyon/Lyon Photography
How often do you get to visit a vibrant arts campus on the site of an old prison that played a role in the women's suffragist movement? We're pretty sure the Workhouse Arts Center is the only one. Here you can browse multiple art galleries, visit the studios of more than 60 artists, shop for art, and even take a selfie with their LOVE sign. But you can also explore the Lucy Burns Museum and hear the harrowing tale of suffragists imprisoned here and how their story turned the tide of public views about women voting. Both attractions are free, but donations are appreciated.
Speaking of suffragists, coming this May, you'll also be able to visit the only national memorial to the women's suffrage movement at nearby Occoquan Regional Park when the Turning Point Suffragist Memorial opens to the public.
Other no-cost arts centers include ArtSpace Herndon; the Emerson, Atrium and Ramp Galleries; and the Tephra Institute of Contemporary Art.
For a different perspective, take a self-guided tour of some of Reston's most impressive public art displays or go on a scavenger hunt to find Mosaic's most colorful murals. Don't miss the community-focused murals hidden throughout the Town of Vienna and the Town of Herndon, too.
Take in Our Most Spectacular Parks
Here's something you might not expect to see so close to Washington, DC—a massive waterfall and Class V+ rapids. Great Falls Park is part of the National Park Service and is packed with trails, historic ruins, scenic overlooks, and a majestic waterfall you don't even have to hike to see. Admission to the park is $20/vehicle and is valid for 7 days. If you have a National Parks Annual Pass, admission is free.
A less-crowded, free option is nearby Riverbend Park, which connects to Great Falls via the Potomac Heritage Trail. (Which means, if you're up for the moderate hike, you can visit two parks for zero dollars!) Other must-see parks include birding hotspot, Huntley Meadows (donation box on site) and Elizabeth Hartwell Mason Neck Wildlife Refuge, as free as the bald eagles who nest there. Then there's the GW Parkway, a National Park and scenic byway that you can use to get around the region. In spring, you can even see the cherry blossoms in a stunning display from across the river.
For the kids, do not miss Frying Pan Farm Park, which recreates a time of great transition in rural America from the 1920s to the 1950s, but today is home to chickens, peacocks, sheep, pigs, cows, horses, and goats. With wide-open spaces, nature trails, and tons of kid-friendly programming, plus an antique carousel, this will be a hit for the whole family. Especially with that zero-dollar-pricetag!
Plan to Experience the Plan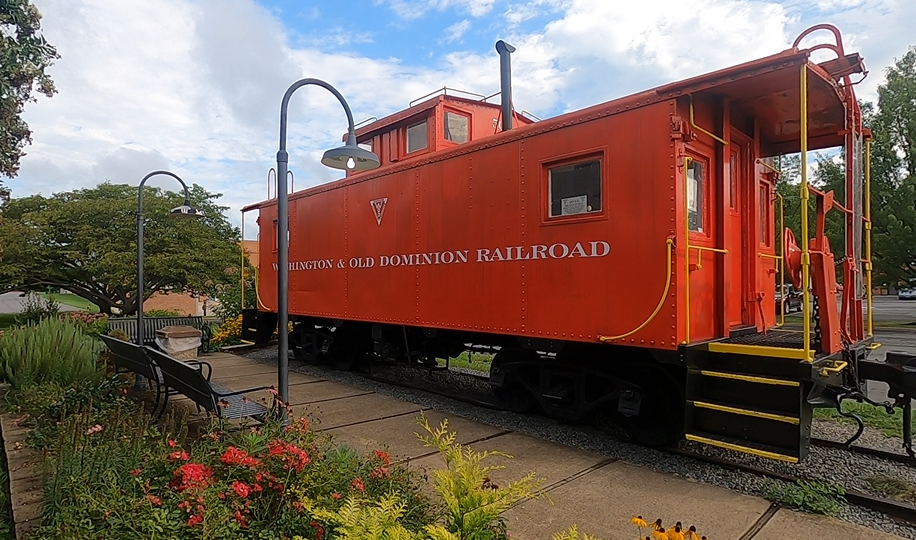 Founded in 1964, Reston is one of America's first planned communities. See how the experimental place to live became the hip place to live with a visit to the free Reston Museum at the small-business-filled Lake Anne Village Center. Afterward, enjoy a local craft beer from Lake Anne Brew House or lakeside dining at Kalypso's Sports Tavern. From there, walk the trails to Reston Town Center, enjoying public art along the way. At the Town Center, shop and dine and lace up your skates at the seasonal ice rink (or, in the warmer months, attend an outdoor concert).
For other great neighborhood adventures, be sure to spend a day in the Town of Vienna, where you can chow down on one of the world's best chili dogs at the famous Vienna Inn, snap Instagrammable photos by the historic Red Caboose along Route 123, learn about the history of the area at the Freeman Store and Museum, or rent a bike and hop on the Washington & Old Dominion Railroad Trail for a paved ride along "Virginia's skinniest park." (Refuel with a bite and brew at Caboose Tavern, located directly off the trail.)
Find your Zen in Our Gardens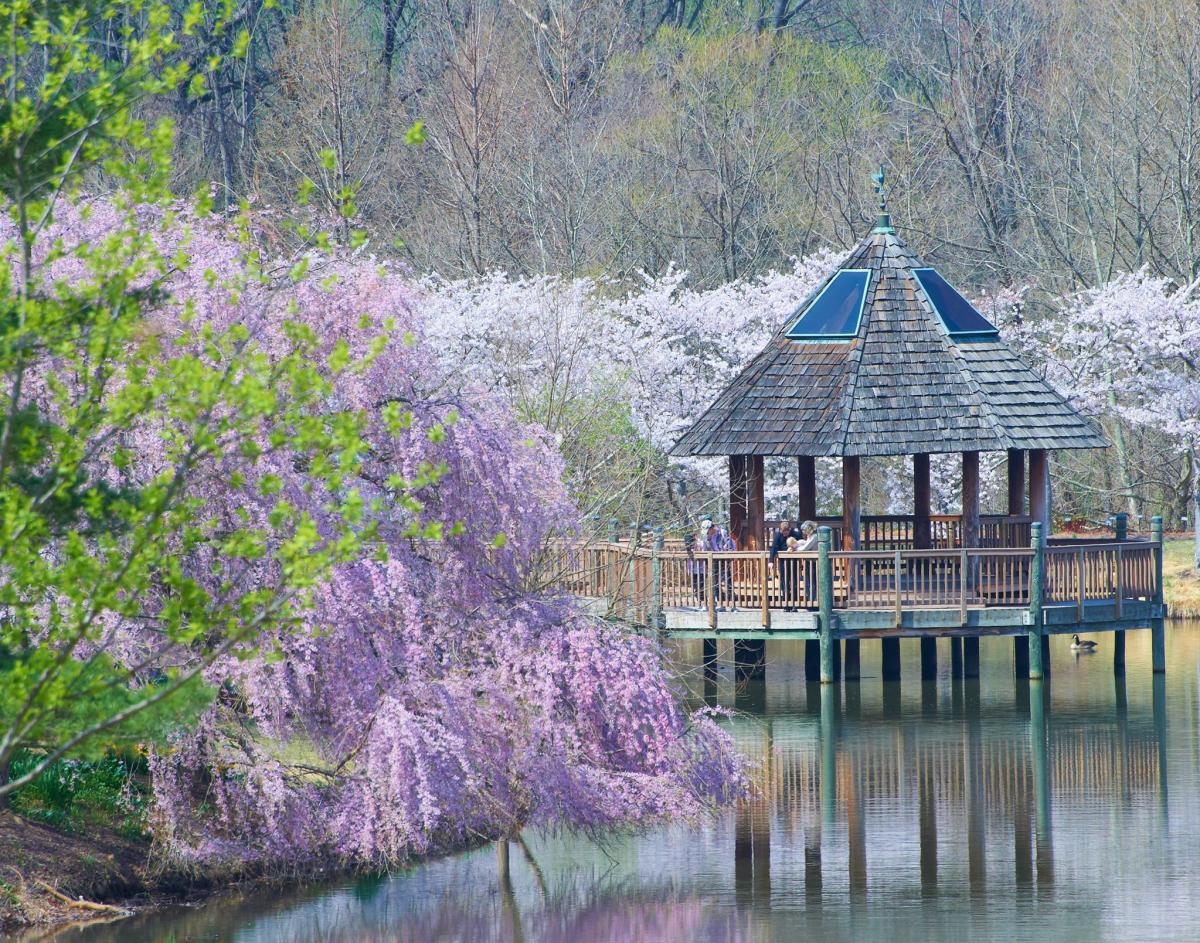 Image courtesy Meadowlark Botanical Gardens
Meadowlark Botanical Gardens is not your ordinary garden. Sure, it has 95 acres of awe-inspiring ornamental and native gardens surrounding a picturesque lake. But it is also home to the only public traditional Korean Bell Garden pavilion in the Western Hemisphere. And, as long as you're in the Western Hemisphere, you really should see it. Admission is $6 for those 18-54, free for those under 6 and all others pay $3.
Two other notable (and free) garden sites are Green Spring Gardens and River Farm, the headquarters of the American Horticultural Society. Green Spring Gardens is an absolute gem with demonstration gardens throughout and a horticultural center with all sorts of gardening information. Plus, this Fairfax County Park Authority-operated site maintains a huge programming calendar all year long with events for kids, adults, and families. River Farm overlooks the Potomac River, and its gardens and vistas are breathtaking. Call before visiting; it is currently closed to the public due to COVID, but may take visitors by appointment.
Indulge in Wine, Beer … and Chocolate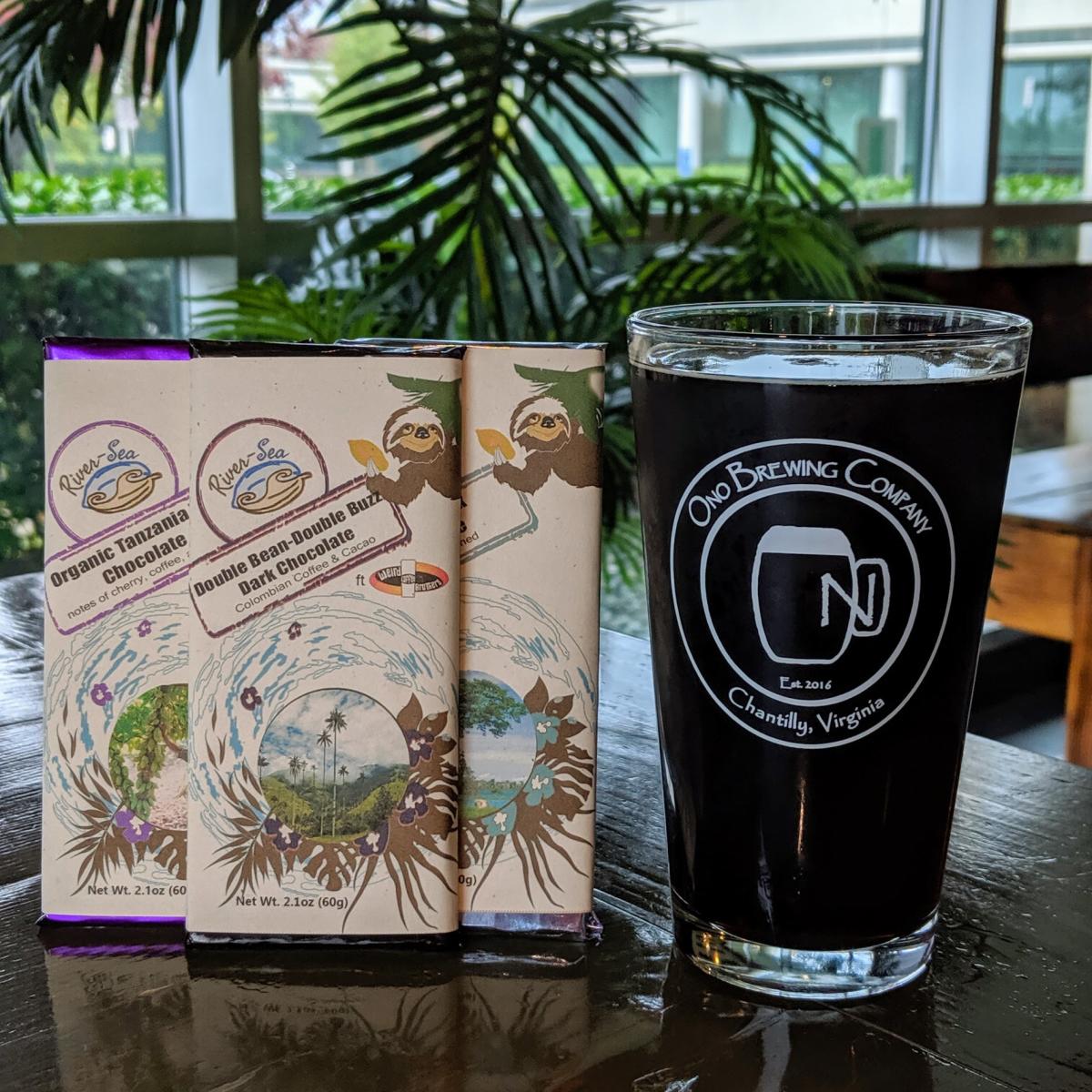 Image courtesy Ono Brewing Co.
Our wine and beer scene offers a big buzz for your buck with locally crafted spirits you won't find anywhere else. In Centreville, visit The Winery at Bull Run and, in nearby Clifton, Paradise Springs Winery. Both offer historic interests and sweeping vistas. If beer is more your style, hit up Mustang Sally Brewing Co. in Chantilly for Old-World style brews. Then hop across the way to Ono Brewing Co. for a self-serve beer wall and a visit to Fairfax County's only chocolate factory. Want even more beer? Pick up a Fairfax County Breweries Field Guide to stamp your way around the area brew scene and pick up some special offers in the process!
There are many reasons to plan a vacation or getaway in Fairfax County. There's our proximity to Washington, DC. Our accessibility. Our amazing attractions. And, if you didn't know it before, our incredible value. We are, however, very careful with COVID. While most places are open, some are closed based on state restrictions. So be sure to check individual business operations first.